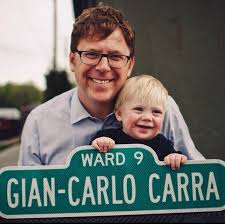 Secondary Suites Information Sessions
Hello Tuxedo Park,
The City of Calgary is hosting four Information Sessions in the wards affected by a possible Land Use Bylaw amendment, to provide an opportunity for the public to understand the proposed changes, and ask questions prior to Council's consideration in late spring.
922 9th Ave SE
Saturday, February 28th
12pm-4pm
2828 28th St SW
Sunday, March 1st
3pm-6pm
4520 Crowchild Trail SW
Monday, March 2nd
6pm-9pm
750 9th Ave SE
Wednesday, March 4th
5pm-8pm
In December 2014, Council directed The City to prepare Land Use Bylaw amendments allowing Secondary Suites in all residential land use districts in Wards 7, 8, 9, and 11.
Secondary Suites include those within a house, such as a basement suite, as well as those separate from a house, such as an above-garage suite or a garden suite.
These proposed amendments would allow a single family home owner to apply for a secondary suite, in locations where not previously zoned (R-1, R-C1, and R-C1L).  The amendments would simplify the application process for these single family home owners by eliminating the need to apply and obtain a Land Use Redesignation.