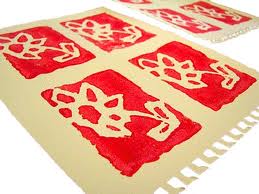 Please bring the kids by the Tuxedo Hall on Remembrance Day for some fantastic art making!
It's all happening on November 11th from 1:00-3:00pm (drop in anytime). All are welcome (all ages from any neighborhood). This is a free event that is being sponsored by artist Carrie Phillips-Kieser and The Inner City Kids Club founded by Tuxedo Park Community Association. All children must be accompanied by an adult.
This month's them: Print Making – Remembrance Day style.
Thank you to local artist Carrie Phillips-Kieser http://www.carriephillipskieser.com/ for helping Tuxedo inspire our young artists!