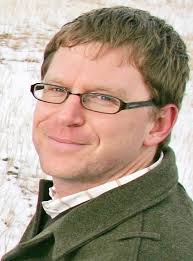 Hello Neighbours:
Winter is upon us and with it brings cold winter nights curled up under a blanket, building snow men with the kids and the comfort of hot chocolate by the fireplace with family. Though there are many parts of winter that we love, there are also the downsides – long and painful commutes, increased utility bills and an overall rise in our cost of living.
I have been approached about taxes and service fees and I wanted to explain the recommended increases. Those of us who live on a fixed income or will not see a raise equal to what we are now facing, are especially affected by this.
I am going to speak frankly with you about the upcoming Action Plan 2015-2018. This is both a business plan for the City and its budget for the next four years.  Highlights include:
Building flood resilient infrastructure
Launching the Green Line Transitway
Implementing an Affordable Housing Strategy
As we all know, we pay for police, fire, transit, roads, parks and many other services that we enjoy every day. A portion of these are paid through our property taxes while others are paid through fees.
I'm going to throw some numbers at you. They are important to know so we can understand who we were, who we are and who we want to be.
For every dollar the City collects in property taxes, $0.40 cents of that goes to the province. For every dollar spent on taxes at all levels of government, Calgary receives $0.08 cents of that back. While property taxes are a significant portion of the City's revenue, they only represent 42% of our total income.
In the past we were under the impression we could grow outwards without consequence. We are now faced with the fact that this has serious structural economic flaws. As an inner city ward, we subsidize outer city infrastructure. With 40,000 people migrating here every year, the demands on our infrastructure are greater than our resources. I recognize these shortcomings, and firmly believe that we must establish a fixed tax-rate, pegged to inflation, plus the rate of growth to our city. This budget helps us work towards that. Please go to www.gccarra.ca/issue-updates/taxes/ to see my tax platform.
As a community of neighbours, we must decide what is important to us. I value your input and encourage you to add to the conversation.