HO-HO-HO! Join us this holiday season for Breakfast with Santa at our community hall on December 5th from 9-11 am.
With the spirit of giving to those in need, we will be giving away very small goody bags to all of the kids in attendance, and asking those same children to make crafts for our local seniors in care facilities. We will have fun activities for the kids, a visit from Santa, craft making for local seniors, and a yummy hot breakfast for all in attendance.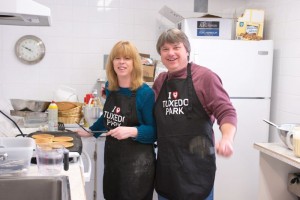 Details are still being worked out so please visit our website for more information, or watch for our December newsletter and our local sandwich boards.
Please arrive early; our event will end promptly at 11am.
This volunteer prepared breakfast will feature incredible pancakes and along with hot coffee or juice.If you can volunteer to help cook, setup, welcome people at the door, helps kids with crafts, facepaint, shop for goody bag items or food please email us.
Looking forward to seeing everyone at this always well attended annual event!